Health & Safety Training Courses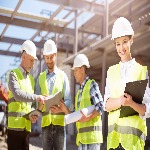 Delivered by physiotherapists with expertise in injury prevention, anatomical efficiency and patient handling
Health and wellbeing of the handler and the patient is prioritised and a wide range of examples are analysed
Dynamic and formal risk assessment skills to enable delegates to use appropriate techniques and equipment for all situations
Highly practical courses that are always customised to specific working environments and handling requirements.
Courses for end user, trainers, assessor, champions and managers.
People handling training is a very complex area of health and safety, requiring expertise in anatomy and injury prevention, as well as deep experience in practical handling situations within the care industry.
Our people handling trainers are:
Senior physiotherapists and care professionals
Teaching qualified
With industry experience
Members of the National Back Exchange
We are a leading provider of people handling courses, having delivered courses within hospitals, care services and schools. Our range of practical courses provide organisations with key skills for their workforce that are involved in the handling of people.